lifETIME CDT bid to full proposal stage & Industry Day June 2018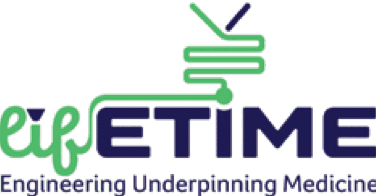 Update February 2019 – The lifETIME proposal has been successful and is recruiting PhD students. Check the lifETIME CDT website here for full details.
__________________________________________________________________________________
We heard last week that we have progressed to the full proposal stage with lifETIME, our Centre for Doctoral Training (CDT) bid that focuses on engineered tissues, in vitro models, for discovery and research. This is really exciting for us and means that we have just under two months to define how to better shape the UK landscape in non-animal technologies.
For this we have been recruiting industry input and we have organised an 'Industry Day' next Wednesday 13th of June, with a truly interesting agenda and a very good representation of the industry in the field. The agenda can be seen at 
https://glasgow.thecemi.org/events/#iday
. Email us
here
if you plan to attend.
More about CDTs and about lifETIME
lifETIME: Engineered Tissues for Discovery, Industry and Medicine
The UK is a world leader in the development of new medicines. In recent years, however, there has been a drop in the number of drugs that make the transition to clinical and commercial benefit. Many new drugs fail to make it through initial pre-clinical screens into trials. The high attrition rates of drug candidates suggest that present in vitro models (cell cultures) and in vivo models (animals) used to screen drugs are poor predictors of whether a drug really works. Thus, there is a move towards the development of non-animal technologies (NATs) closer to human physiology and more likely to predict efficacy. These include engineered systems comprising human cells placed in environments similar to those that may be encountered in the body, created using a range of advanced structuring methodologies including 3D printing, electrospinning, amongst others. These may be placed in bioreactor systems that may simulate the in vivo environment, by providing compression, vibration, stretch or local flows, which may be modified with microfluidic systems. The response of these "tissues" to candidate molecules can then be assessed in real-time using a range of analyses (microscopy and mass spectrometry).The development of the above technologies is driven by engineers, but few are able to work across disciplinary boundaries. At present, the UK lacks a critical mass of such engineers and so we import talent from abroad. This CDT will train engineers in the skills needed to work with life scientists and clinicians and to develop NATS to screen drug cadidates. This will not only provide the skills needed to provide home-grown talent in this area, but also maintain the UK's position as a global leader in medicines development that will sustain the UK economy.
Our academic centres are well aligned in terms of research interest. We all focus on fabrication of novel materials for use in the body (biomaterials), lab-on-chip technologies (these are miniature labs where screening can rapidly take place) and tissue engineering (mixing cells with materials to make 'off the shelf' tissues). However, each institute focusses on a different technology readiness stage. Glasgow focusses on fundamental materials and their interactions with cells, Birmingham on taking novel materials into real world and Aston on industrial implementation of these technologies. Together with our club of industrial partners and our strong links to clinic, we can offer unprecedented, world-class, training in NAT development with industrial delivery. We will look after the students as year (and cross year) cohorts. We will provide teaching, activities and hands-on training in interdisciplinary science, responsible research and ethics, impact and translation and user engagement. The students will be regularly brought together for this training. This is essential to help the students become the interdisciplinary experts with strong community links that the UK economy is demanding.
The full list of CDT proposals that made it to the final stage can be accessed here.