Anglo-Thai Society Educational Award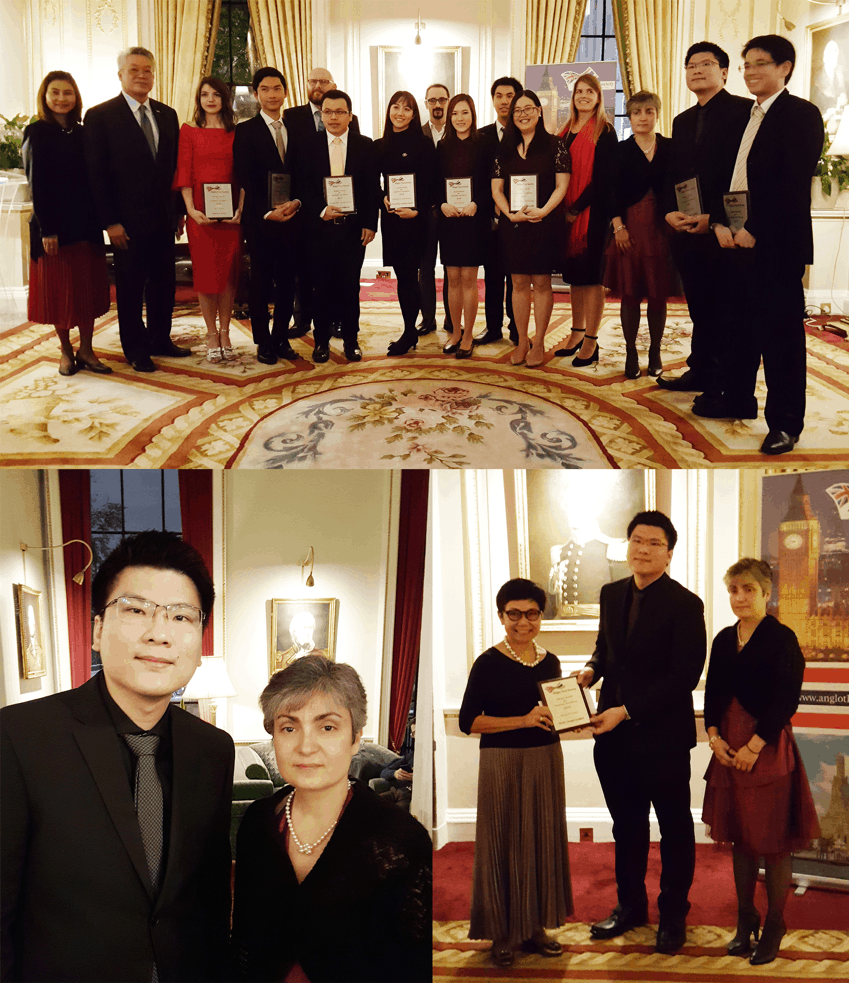 "Sawasdee khrap", I'm Wich, I'm currently a member of staff of the department of Orthopedics, Faculty of medicine, Prince of Songkla University (PSU), Thailand, and I'm studying for a PhD at the Centre for Cellular Microenvironment (CEMI), Institute for Molecular, Cell and Systems Biology (ICMSB), University of Glasgow.
Recently, I attended the Anglo-Thai Society Educational Award ceremony at the Oriental Club, London on 16thNovember 2018. The Educational Awards 2018 aims to acknowledge the achievement and excellence of Thai students carrying out research at British universities. This year, I was very lucky in achieving this award. I am honored to be selected for a winner in medical science and would like to thank the Anglo-Thai Society and Thai Business development for generously providing this award.
I would like to thank the Thai Government and Faculty of Medicine, Prince of Songkla University, Thailand for giving me the opportunity to study at the University of Glasgow. I am sincerely grateful to Professor Matthew Dalby and Dr. Monica Tsimbouri for their great supervision and support. I respectfully thank to Asst Prof. Kanyika Chamniprasas and PSU orthopedic staff for their support during my training to become an orthopedic. I also would like to thank and recognize the support of all my colleagues in the CeMi (Carol-Anne, Ewan, Tom, Virginia, Peter C, Paul C, Shaun), IBME(PSU), Dr. Somyot Chirasatitsin, my family and many people who had ever helped me.
The ceremony was gorgeous. We enjoyed the yummy international cocktail food, Thai beer, champagne, etc. I was so impressed to see my supervisor (Dr. Monica) in a new look (not lab coat and pipettes).
We are collaborating with Prof. Stuart Reid, University of Strathclyde, and are developing a bioreactor to drive stem cells for bone tissue engineering using the nanoscale vibration (Nanokicking Bioreactor). My PhD thesis focuses on developing collagen hydrogel-sponge composite seeded with human stem cells which can be delivered to clinics in a handleable manner, suitable for surgery as well as allow nanovibrational stimulation to grow bone cells. I am also investigating biological mechanisms of nanovibration related to free radical signaling for further understanding of the stimulation effects.
Working in the CeMi, has vibrated my mind (underneath the tone between B and C note at 6thoctave; we are stimulating our cells with 1000 Hz). This allowed me to immerse myself into the mechano-biology among the jazzy improvisation of scientists. This harmony sparkled and triggered my cellular pathways ideas. Thank you so much for allowing me to live in this home (really home!).
Websites:
http://eng.medicine.psu.ac.th/index.php