Styli's trip to Montreal, Canada!
My name is Styli and I am a 2nd year PhD student. From May to mid-August I embarked on a placement at McGill University in Montreal, Canada. My time in Montreal (including flights and accommodation) were generously supported by the University of Glasgow Mobility Fund.  
I had a fantastic time in Montreal, so, when Claire asked me to write a blog post about it, I was more than happy to do so. I will try to summarize it as best I can: the fun, the challenging, and the scientific.

The Fun:
Montreal is one of the coolest cities I have ever lived in. It has a truly unique mixture of European and North American identity which is evident not only in the architecture but also in people's easy-going lifestyle. People love to go out, relax in parks, attend arts and music events and most importantly (to me!): eat. Montreal's brew pubs and terraces have amazing local beer, and I had an amazing time heading to one of the numerous parks after work for a game of spike ball – a volleyball-type game that is all the rage there. I also had a great time at the multitude of festivals that are held in the summer months, including the Fireworks World Championship, the Canadian Grand Prix, a circus festival (Montreal is the birthplace of Cirque du Soleil) and the spectacular Montreal Jazz Festival.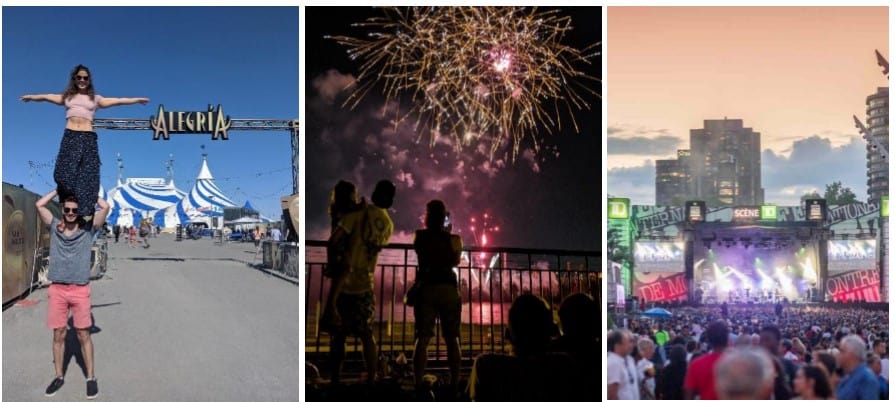 But nothing compares to the time I had trying Montreal's amazing and multicultural food! Some highlights for me were the ice cream (the city is hot in the summer!), great brunch places, and famous Montreal bagels and poutine.
I also had the opportunity to go on some weekend trips. There were three long weekends while I was there so I made the most of them. I visited Ottawa and the Toronto area but my favourite weekend was my road trip through New York state, Vermont, New Hampshire to Boston.
I could talk about that trip all day but for the sake of brevity I will just list my highlights: Pilgrim Rock, Provincetown, Harpoon Brewery, Freedom Trail, and fresh oysters.

The challenging: 
I think it's important to note that researching in a new environment always has its challenges. In fact, my very first week was marked by some unfortunate events. During my kick-off meeting there, I was informed that I could no longer carry out the research that we had planned to conduct. This was a shock to me, and in fact, I considered returning to Glasgow! However, Manuel, my host supervisor Dr Tamimi as well as my whole host lab at McGill were super supportive and we came up with an alternative plan.

The scientific: 
Since my initial plans changed, I started learning from what other people in the lab were doing and thinking about how I could apply that to my research. After many attempts and plans that changed every couple of weeks, I finally found something that could work. In short, I ended up producing high strength brushite collagen composites taking advantage of chiral molecules which function as mineralization inhibitors. I will explain this in detail in one of the upcoming biomaterials talks. 
Lastly, something that I do want to mention is that this trip to Montreal really made me appreciate how amazing our lab here in Glasgow is. Do not get me wrong, my host lab was lovely, helpful, kind and very accepting of me. They even threw a goodbye party! However, the lab here in Glasgow is really special. The relationship between its members both on an academic and social level is unique and something I really appreciated upon my return.