Taking 'Materials Matter' to Explorathon and Cell Block Science!
Claire, Virginia & Sofia took their 'Materials Matter' activities to The Forge Shopping centre as part of the annual Explorathon Extravaganza event. With over 200 kids and adults through the door of the busy shopping centre, the public had a choice of activities from feeling inside the mystery box for soft & hard tissue, feeling the different stiffness of gels and playing an interactive game where they could make a fat or bone cell by 'nanokicking' a mesenchymal stem cell. Along with the activities, we explained our work with bone regeneration technologies and latest breakthroughs in the lab.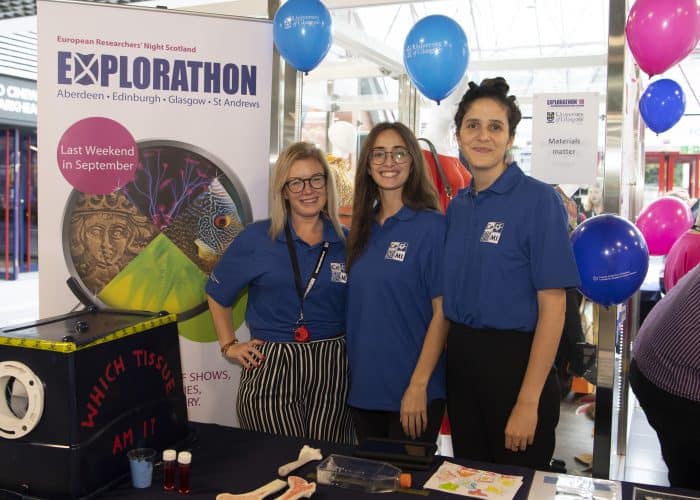 Matt, Manuel & Peter took to HMP Shotts as part of the Cell Block Science initiative, a unique public engagement with research partnership to promote STEM in prison learning centres. The class was fascinated and extremely engaged in the ground breaking work happening in the CeMi around bone regeneration. With lots of questions happening, we didn't manage to get through all the slides so hope to have another opportunity to return!